The 11 Most Engaging Driver's Cars on Sale Today
Canyon carving and backroad exploration are what these cars are all about.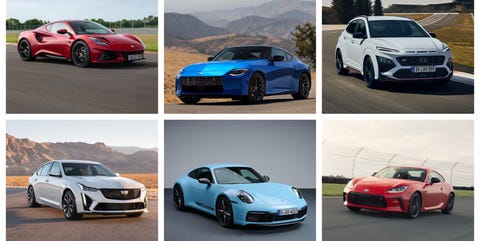 Every performance manufacturer has a slogan that insinuates its brand of cars represents the pinnacle of driving enjoyment. From classic phrases like the Ultimate Driving Machine to self-aggrandizing mouthfuls like, "We are not supercars, we are Lamborghini," these slogans are not without merit. Which car drives the best is a subjective question at best, and one that has for decades captivated drivers across the spectrum—from carefree commuters and message board enthusiasts to Walter Röhrl.

But sometimes a car stands out for one reason only—its effortless ability to dance with its driver. It's hard to buy a truly bad car today, but a certain subset of modern cars can elicit an uncontrollable grin with every input. It's not about flat-out speed or extravagant horsepower either, just about fun. Here are our 11 favorite driver's cars on sale today.